Chrome extension¶
Access your Kite account from any website with just a single click on the extension. Click anywhere outside to hide the Kite popup. The extension can be installed from this page.
Once added, the extension will start showing up on your Chrome browser.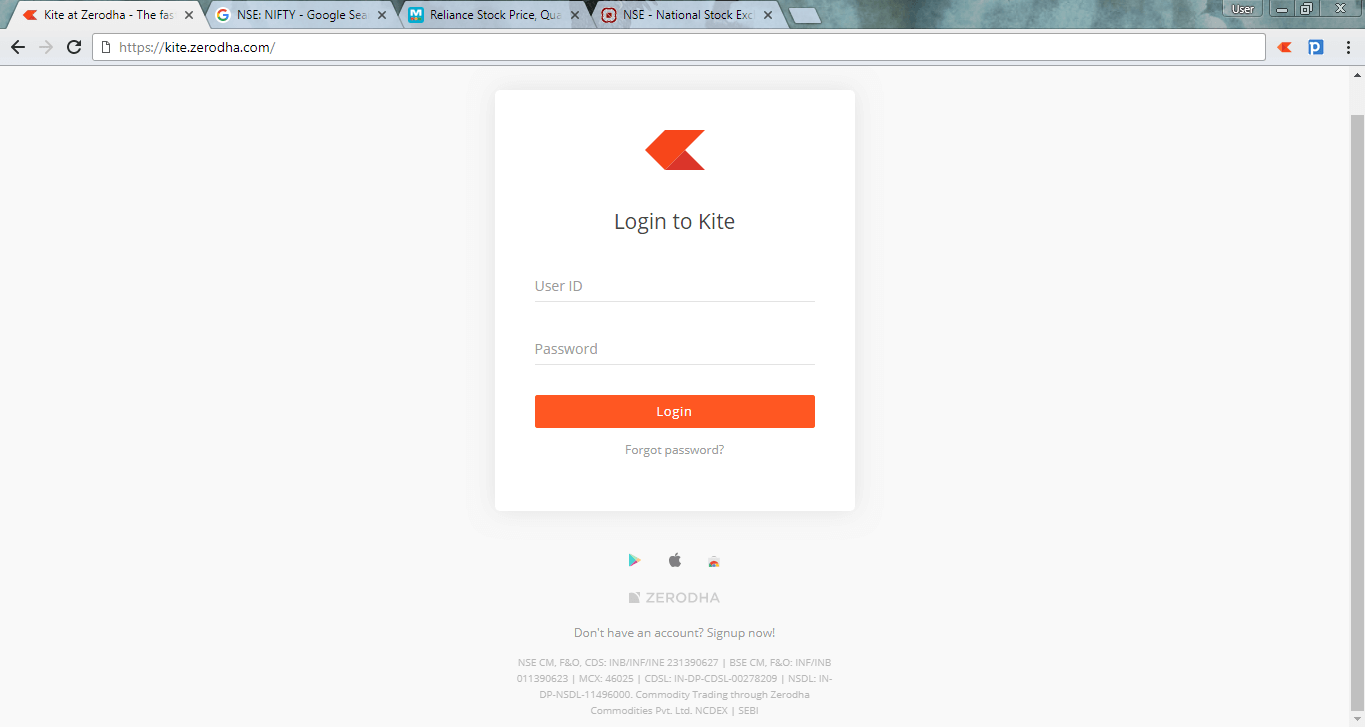 .
Once the extension is installed, Kite buy and sell buttons will be visible next to NSE equity scrips on popular websites like Yahoo Finance, Google Finance, etc., to help you place your orders.