Getting started¶
Kite is a minimalistic, intuitive, responsive, light, yet powerful web and mobile trading application offered by Zerodha. Bandwidth consumption of less than 0.5 Kbps for a full marketwatch, extensive charting with over 100 indicators and 6 chart types, advanced order types like Brackets and cover, millisecond order placements, and more. Used by over 1+ million clients and serving over 200 million HTTP requests a day with no hiccups.
Welcome email & passwords¶
After account opening, two emails are sent:
Welcome email

Password email

Welcome email¶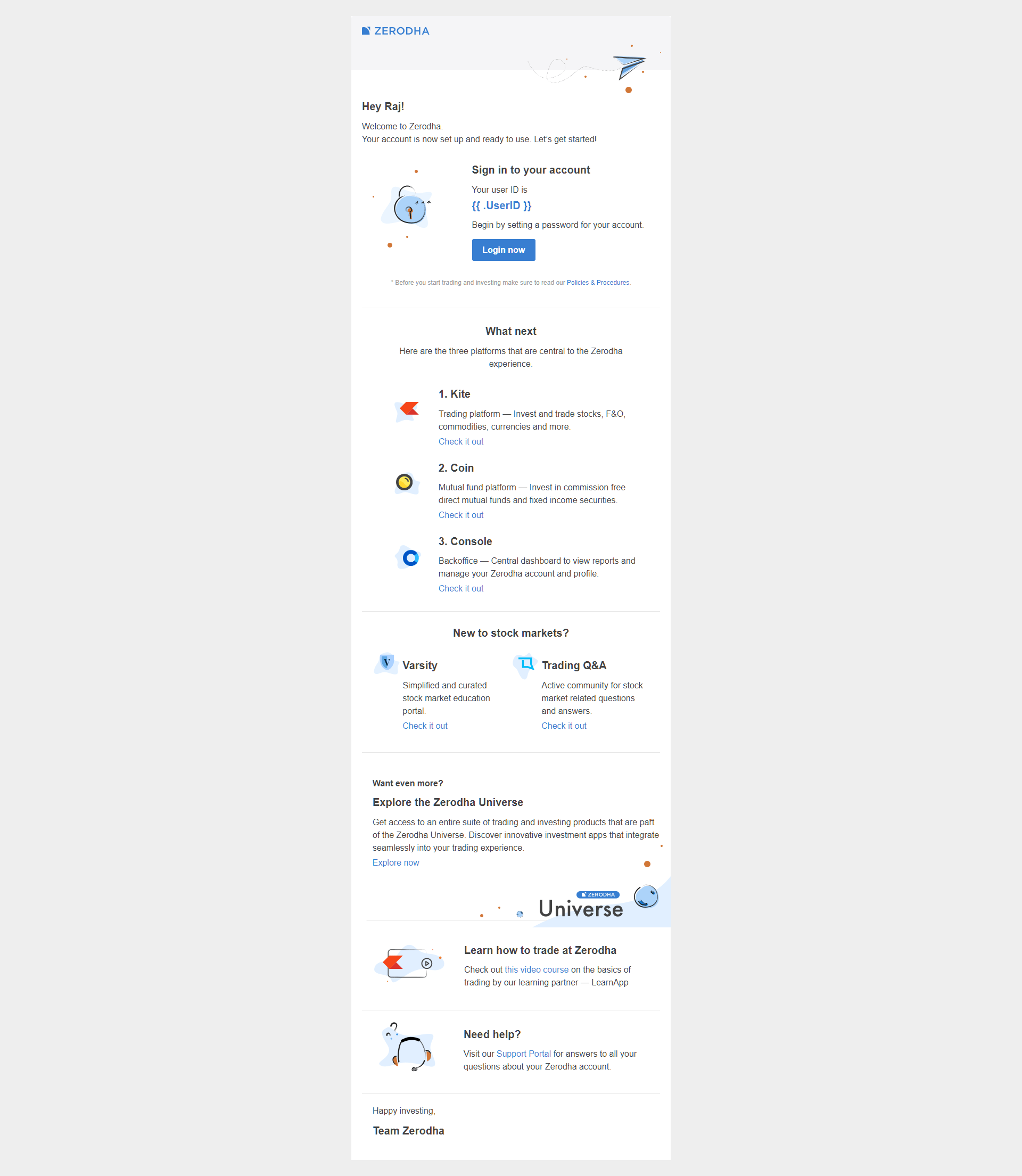 Password email¶
This email contains the trading/Kite user ID, and the first time login password. A prompt to change this while logging into Kite for the first time will be made.

Also as part of 2fa authentication, a 6-digit PIN is to be set. Every login thereafter would require the Kite password, and the PIN to be entered.
Password policy¶
Forgot password link under the login window on Kite can be used to reset passwords if forgotten.
If you've entered your password or pin incorrectly 10 times and you try logging in with the incorrect details for the 11th time, your account will be blocked. Once blocked, contact 080-40402020 or create a ticket to unblock.
Kite tour¶
When you log in to Kite for the first time you will be prompted to take a tour of the platform. You can access it again from the menu at the top right-hand corner.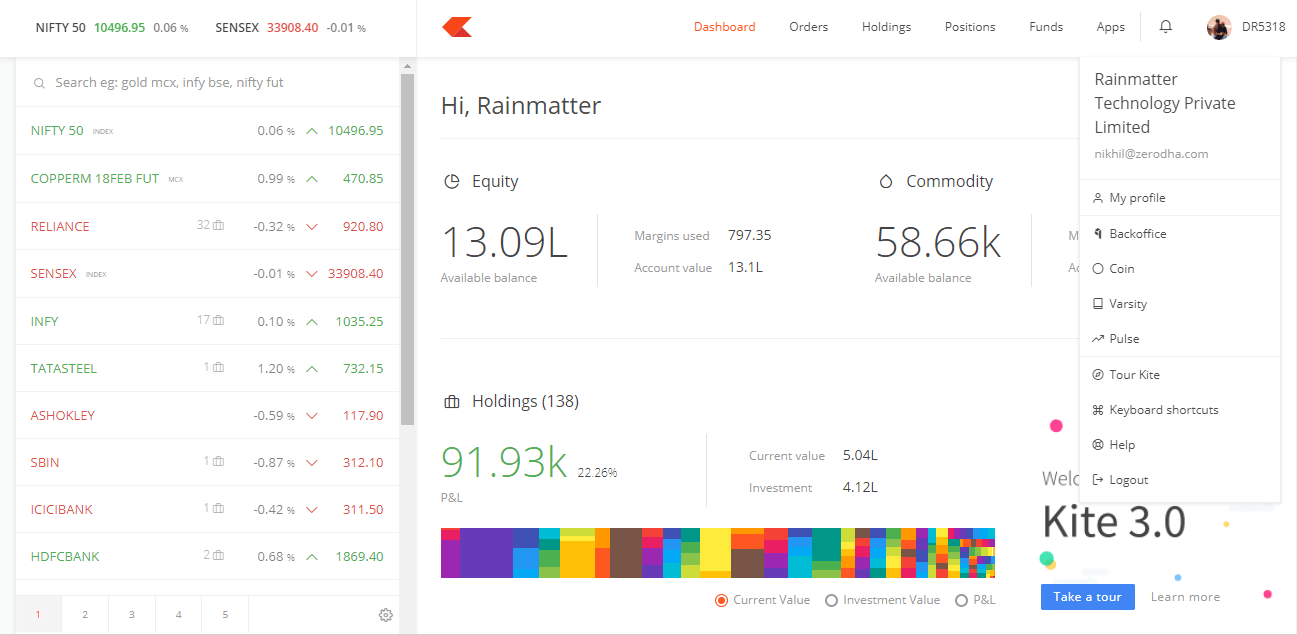 Personalize Kite¶
You can personalize Kite by setting your own profile picture which will show up on the login page as well. To set your profile picture, select my profile from the drop-down menu in the top right-hand corner. You can also change your password from this section.