Getting started¶
Kite is a minimalistic, intuitive, responsive, light, yet powerful trading platform offered by Zerodha. Bandwidth consumption of less than 0.5 Kbps for a full marketWatch, extensive charting with over 100 indicators and 15+ chart types, millisecond order placements, and more. Kite is used by over 6 million active clients and processes over 7 million trades a day with no hiccups.
Welcome email¶
After an account is opened, a welcome email is sent to the registered email ID. To get started, click on the Login now button.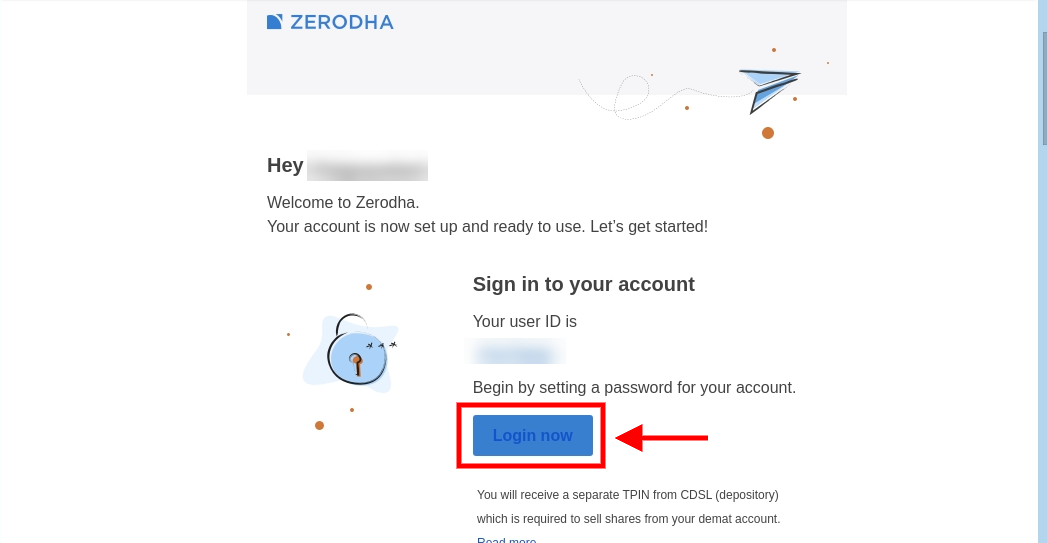 The page will be redirected to set up the password and Two Factor Authentication (2FA). To know how to set up 2FA on Kite web, see How to log in to Kite web?
Login¶
To log in to Kite web, follow these steps:
Visit kite.zerodha.com.
Enter the User ID and Password.
Click on Login.
Enter the app code and click on Continue. To know more, see What is an App Code and why is it displayed on Kite app?
Kite tour¶
A prompt to take a tour of Kite will be seen after logging in for the first time. However, this can be accessed again from the drop-down menu option in the top right corner.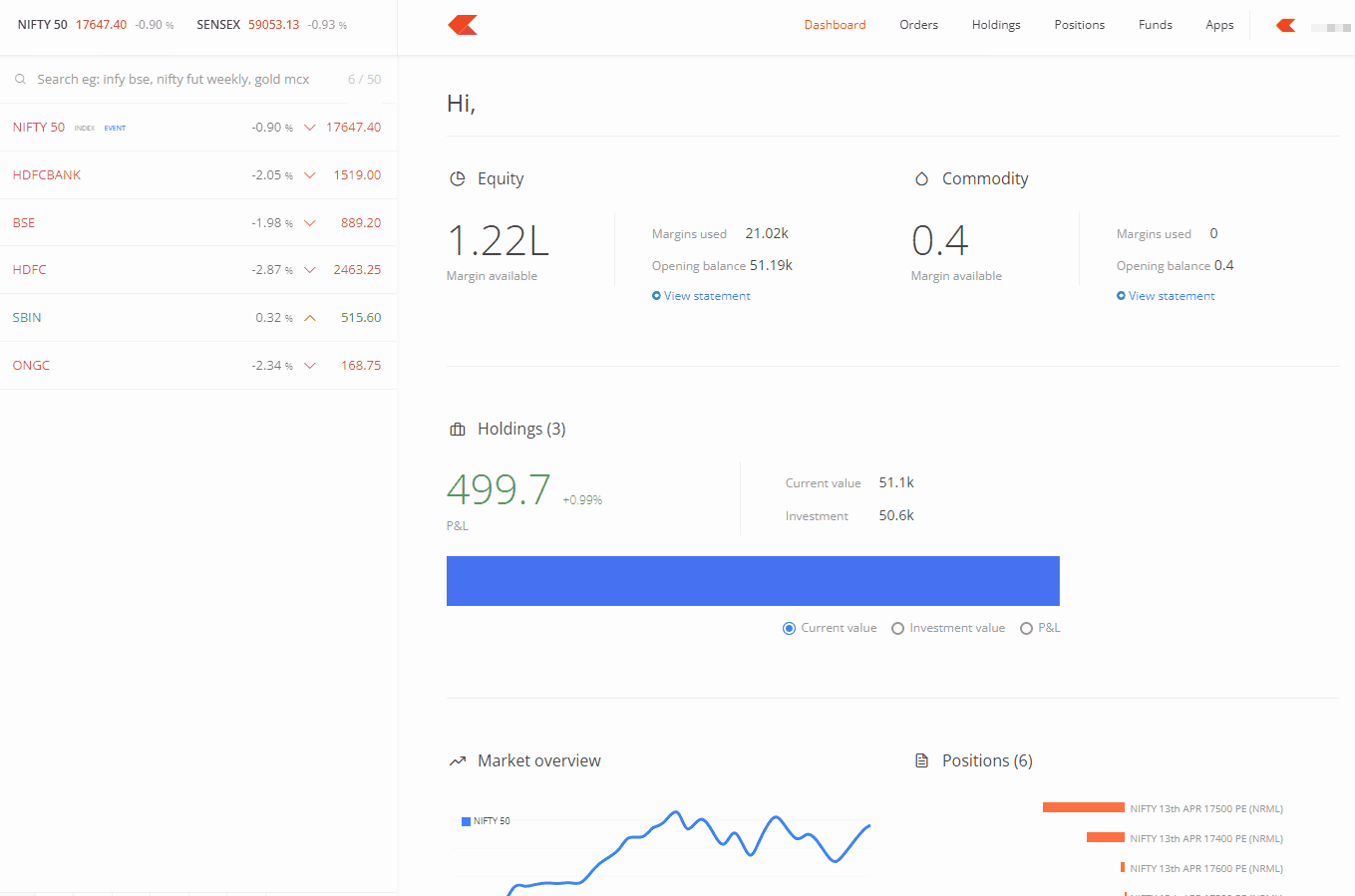 Personalize Kite¶
Kite can be personalised by setting up a profile picture. To set a profile picture, follow these steps:
Click on the user ID.
Click on My profile.
Click on Change photo and then on Upload.
Click or drag and drop the file.
Click on Save.