Charting¶
Over 100 indicators, 6 different chart types, 20 drawing tools, and popout as many charts at a time. Set chart templates, intraday data from 2014 and daily charts for over 7 years for stocks, commodities, F&O, and currencies.
Initiating charts¶
Shortcut key – C
Mouse over on marketwatch or use shortcut key "C" to initiate charts.
Trade from charts¶
Place orders directly on the chart (Kite web). Click and drag them up and down to modify or cancel.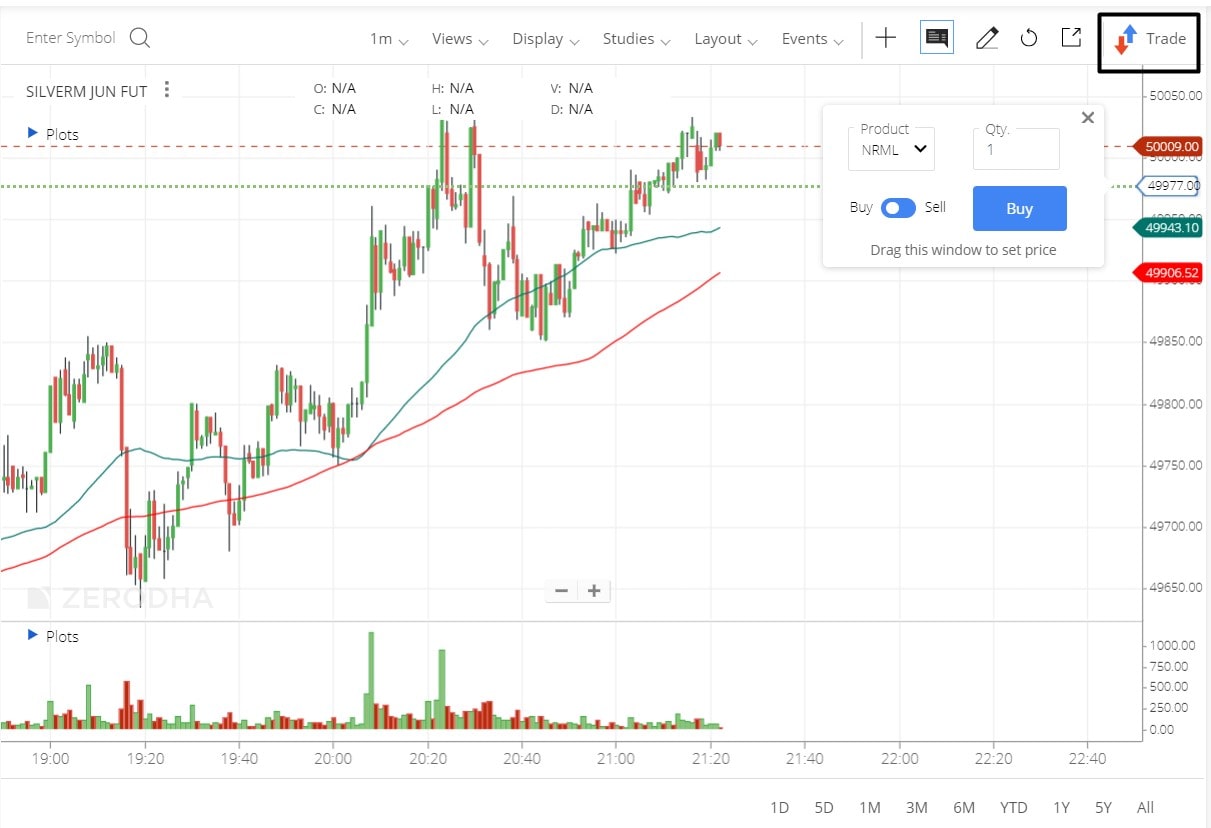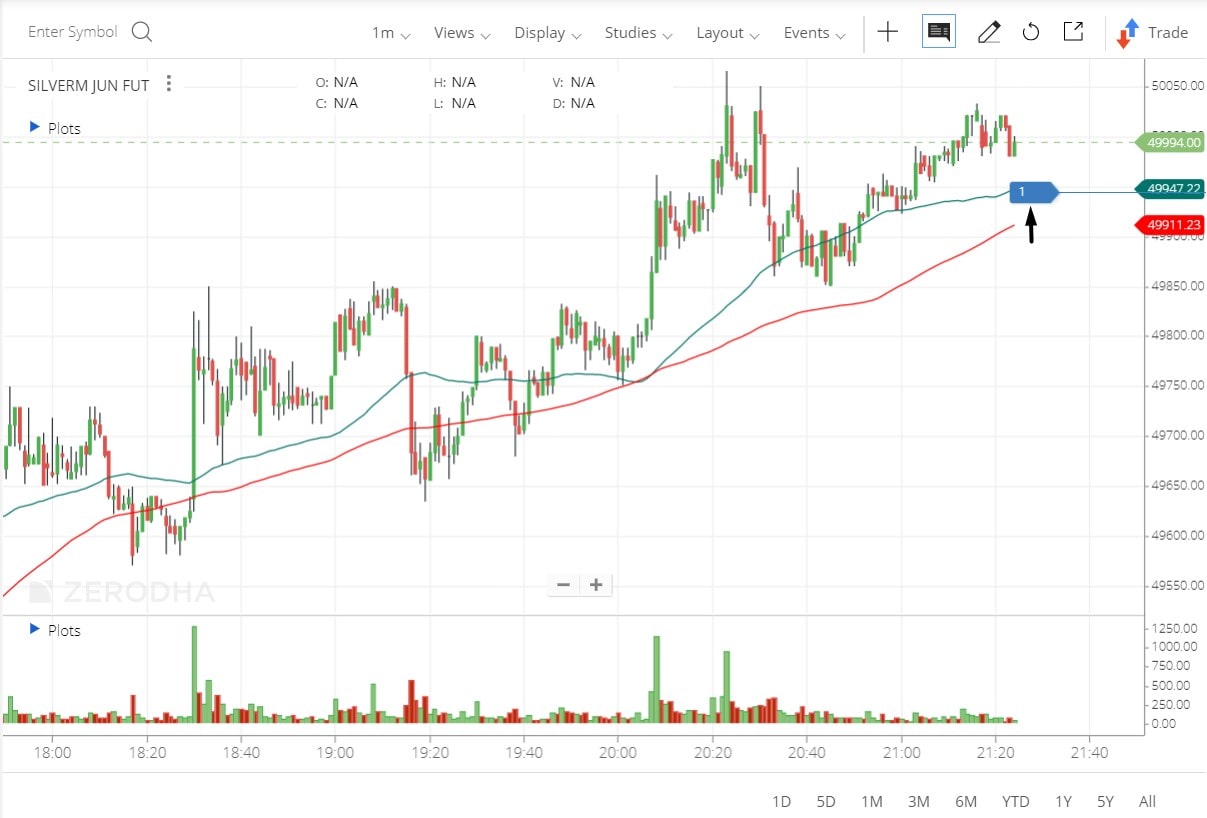 Place a Stop-loss order¶
If you place a buy order above the current market price it will be treated as an SL-M buy order.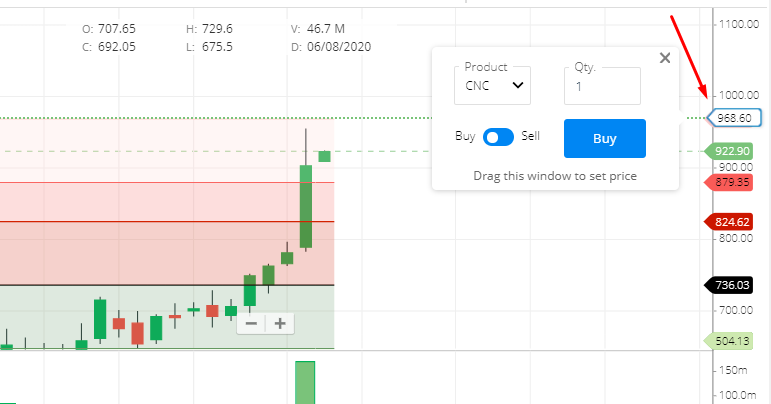 Similarly, if you place a sell order below the current market price, it'll be treated as an Sl-M sell order.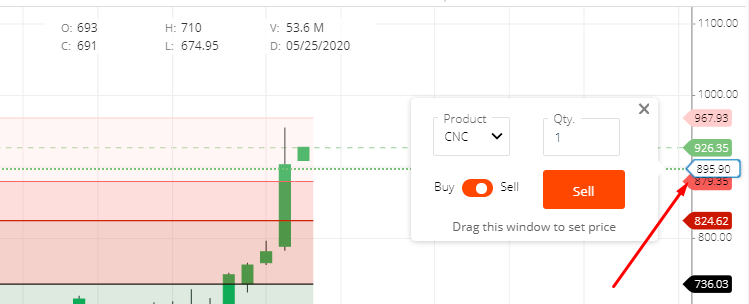 Plot all open and executed orders on the chart¶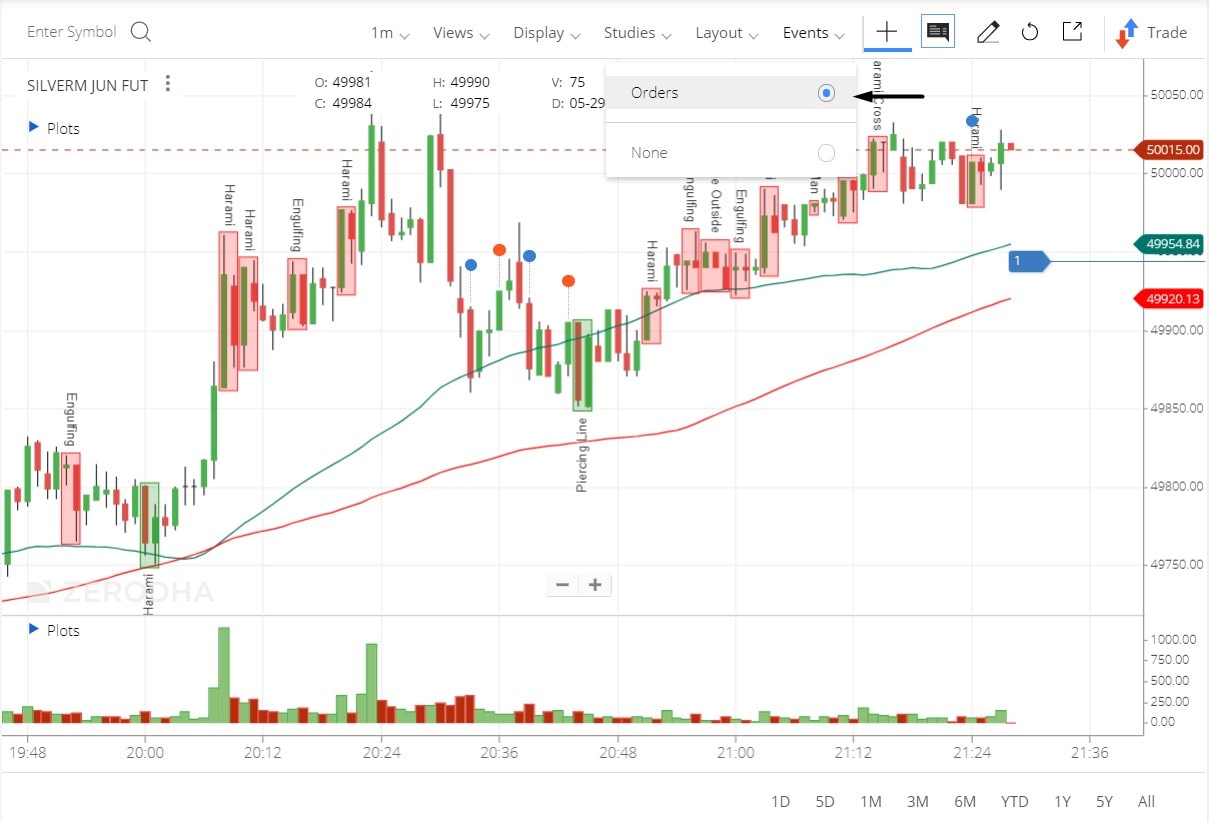 Trading screen¶
Popout as many charts as needed. Open new tabs by right clicking on dashboard, orderbook, holdings, positions, funds and arrange the trading screen. Experience much better with multi-monitor setups, check the image below simultaneously tracking 4 charts, positions, and news from pulse.

Changing timeframes¶
By default 1 min charts open up, which can be changed to any other default timeframe.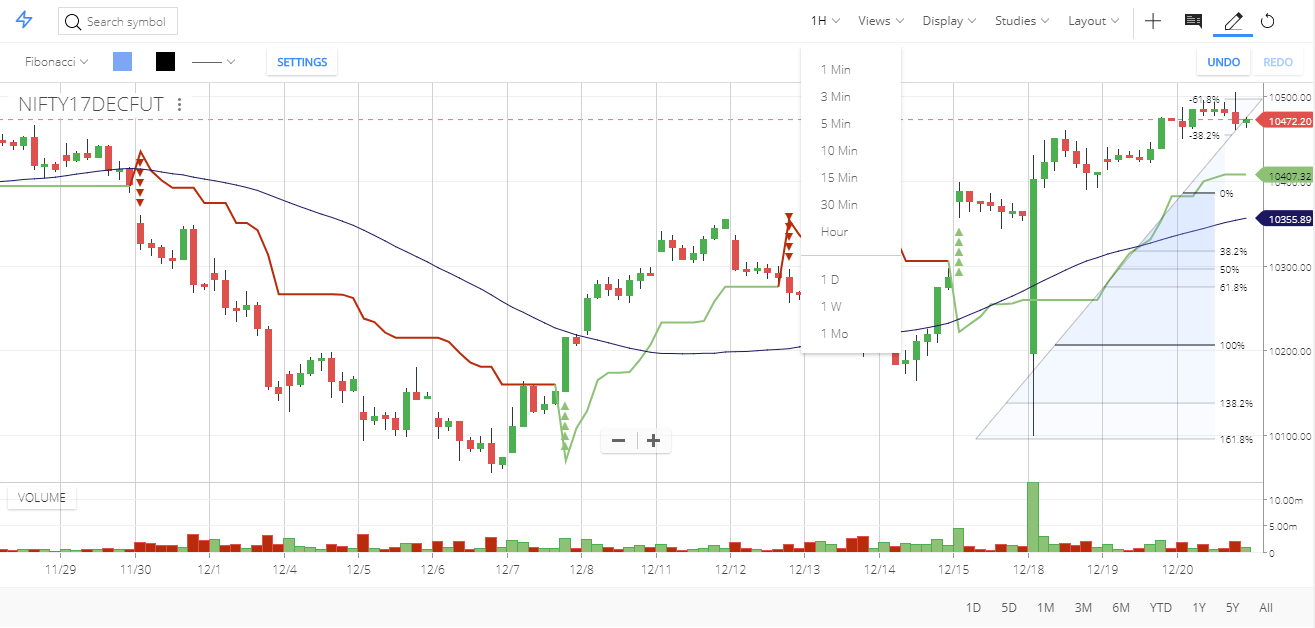 Chart types¶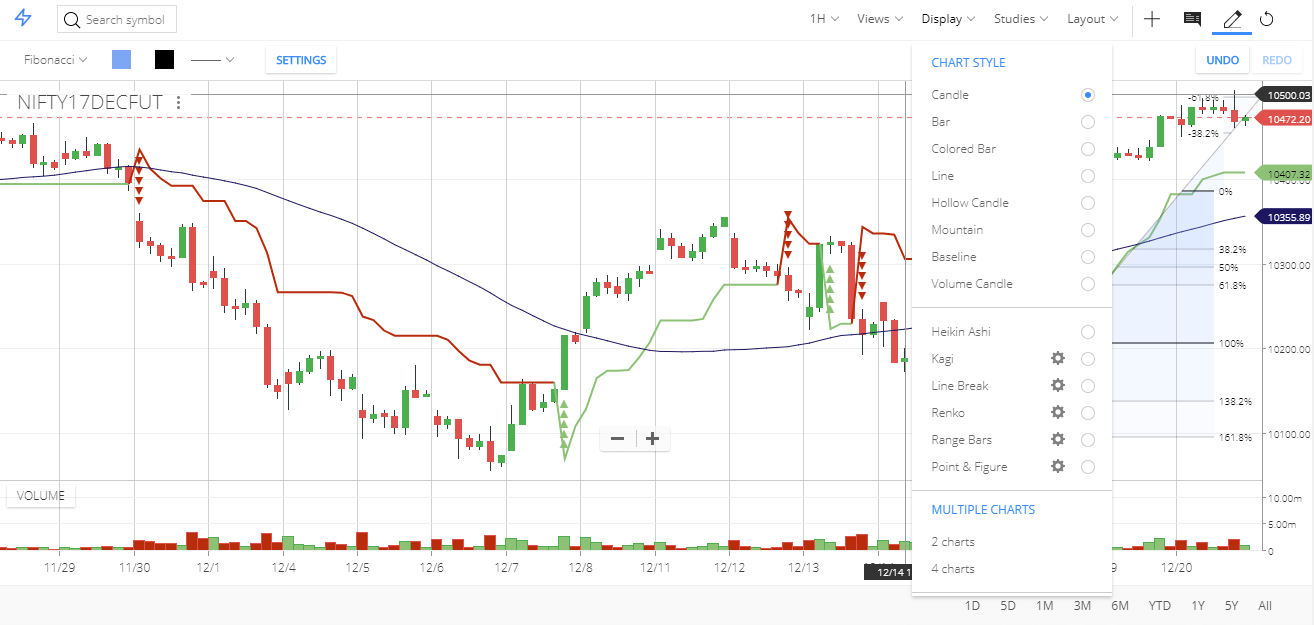 Indicators/Studies¶
Click on studies to add indicators on the chart. Either search for the indicator or click on show all to see the entire list.
Note
To add an exponential moving average, select moving average in studies, and in the type dropdown select exponential from the list of 9 different moving averages.
Adding studies on different data sets¶
By default indicators are applied on closing price of the candle. This could be changed to open, high, low, and even over another indicator that is already added on the chart.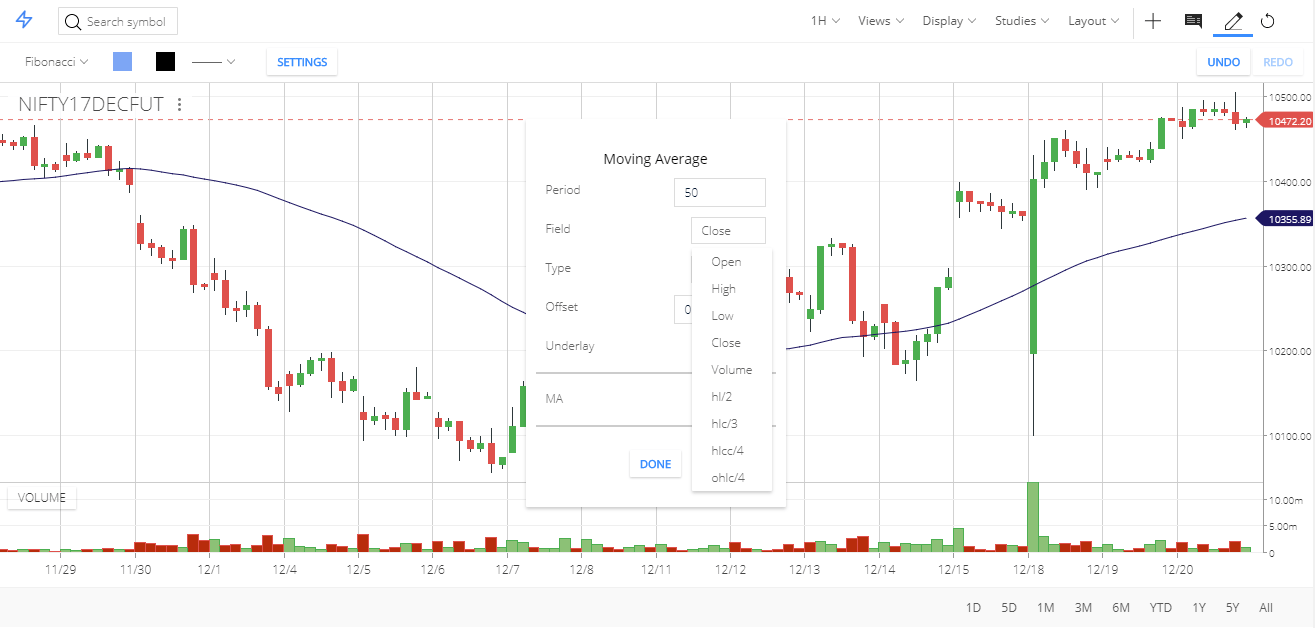 Check this module on varsity on using some very popular studies available on Kite.
Deleting studies¶
Right click the study on the chart to delete as shown below.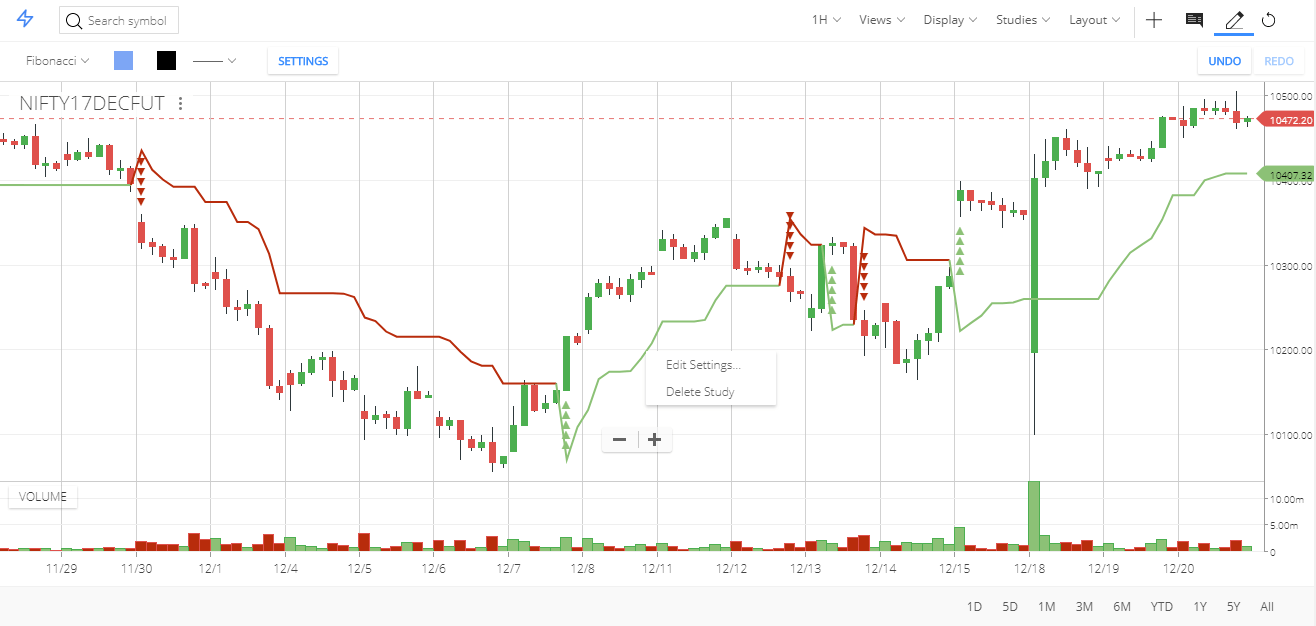 Drawing tools¶
Select from over 20 different drawing tools. Use the settings to customize the drawing tool.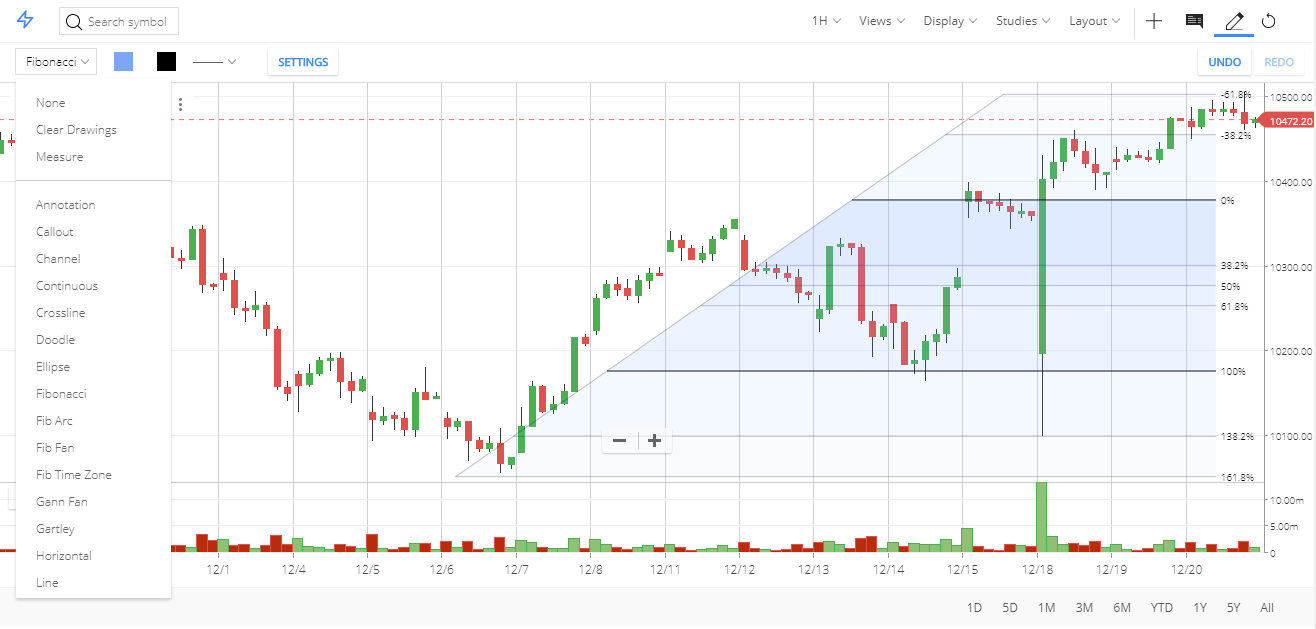 Compare scrips¶
Click on compare to visualize relative performance of different scrips on the chart. No live ticks when using this utility.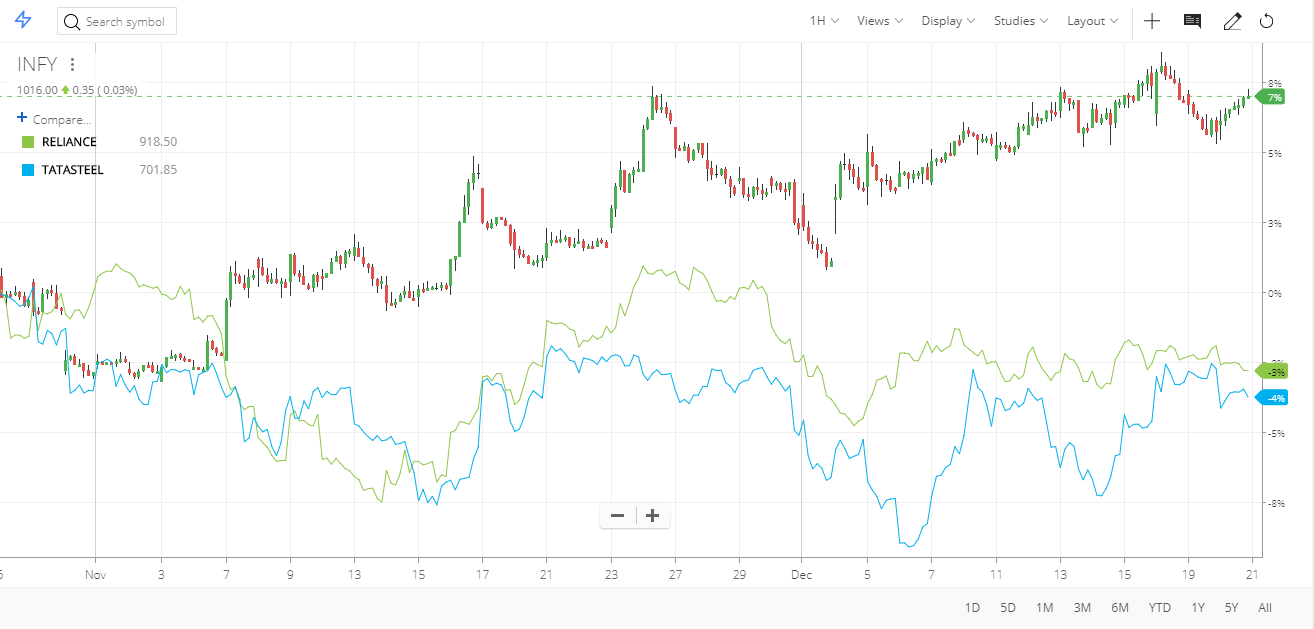 Multi-view chart¶
With multi-view charts, you can view up to 4 charts simultaneously in the same window. Click on display in the charting window and select 2 or 4 charts from the dropdown. A new window will open with the multi-view chart.
More data¶
On complete zoom-out, 700 to 2500 bars can be viewed at a time based on the size of the monitor. To load more data drag the chart to the right, every drag will load more historical data. Use the left and right arrow keys to move, and use up and down arrows for zooming in and out.
On loading a lot of candles, to get to the current candle use the ">>" button as shown below