Widgets¶
Fundamentals by smallcase¶
Get a fundamental overview of shares with the respective shares, sectoral price to earnings (PE), price to book (PB), and dividend yield. Check the news headlines and upcoming events affecting the share.
Option chain by Sensibull¶
View option chain and greeks for F&O. To learn more about options, visit zerodha.com/varsity/module/option-theory/
Click on Analyze to see the possible trajectory of an open position.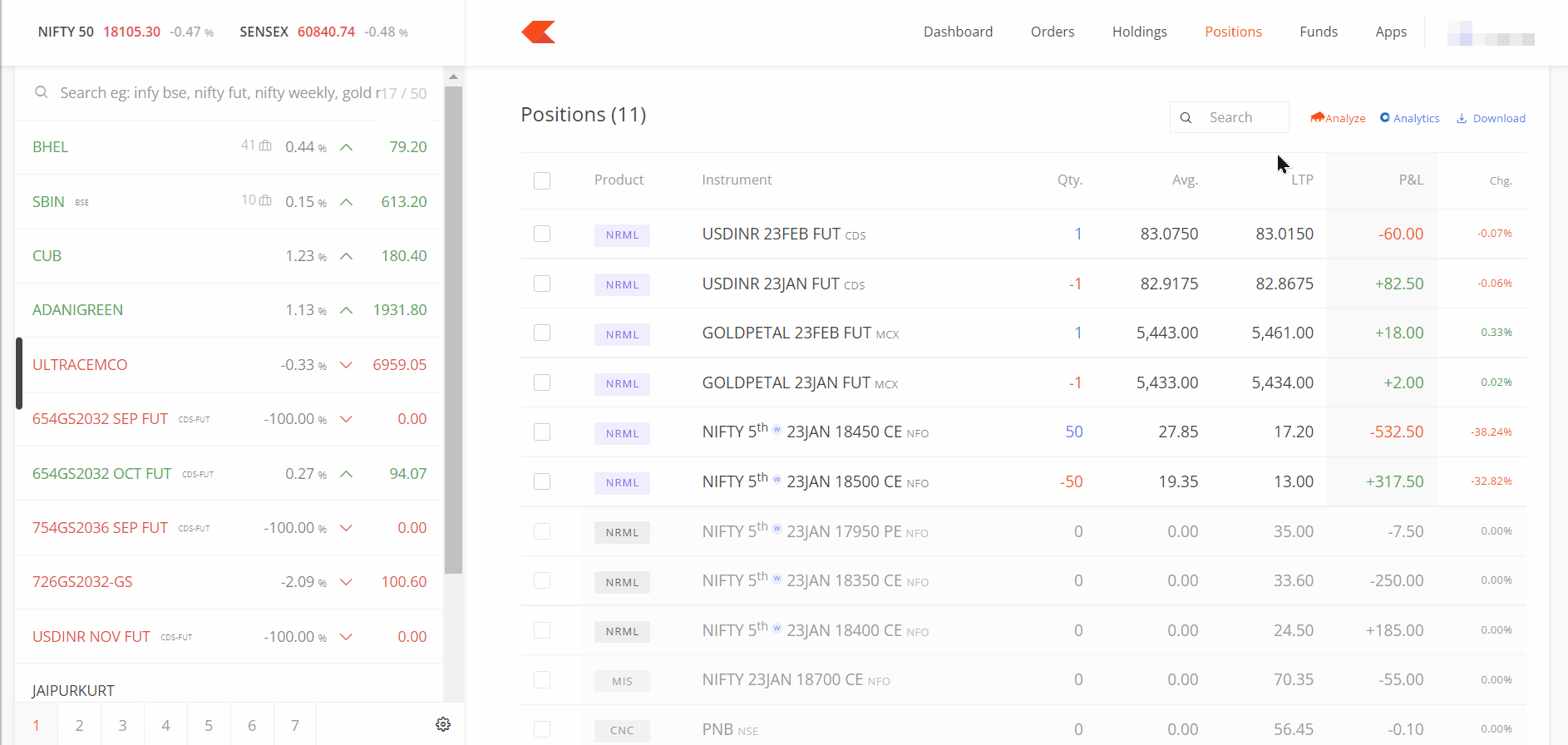 Technicals by Streak¶
Get a quick technical view on all the securities that require tracking right from the watchlist. See How to create and backtest my technical strategies in Kite by Zerodha?